How is a person qualified to account for VAT registration on a cash basis and the criteria to be met if a business wants to lodge VAT returns on an annual basis?
By Admin
26th Nov 2015
0 Comment(s)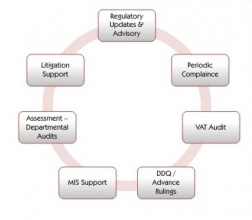 Accounting for VAT registration on a cash basis are applicable only for those whose annual business gross income does not exceed a public authority, local authority or a non-profit body. There are 4 categories for lodgment of VAT registration returns under the respective taxable periods. They are monthly returns; 3-month returns; 12 month returns for produce suppliers primarily engaged and 12 month returns for small and medium businesses with an annual gross turnover. A business person may request in writing to the CEO if the annual gross sales do not exceeded the required amount. However, we would need to notify FRCA to be changed to a monthly basis once the annual gross sales exceed this amount.
No comments yet. Be the first one!