Copyright registration fees ₹19,000
(Including Government Fee, Documentation)
#There are no hidden charges.
Protect your musical work and soundtrack.
The musical function specifies any act that contains music with the Work's pictorial piece but does not contain any words and can be sung with music. Recording of any music work is being preserved under Sound Recording.
Author of the musical Work
According to section 2 (d), the writer is related to music. According to section 2 (a), a clear statement about the musician's relationship with the composer is the person who composes the music, whatever it may be—record music in graphical notation. Music works joint writers or composers can file copyright applications. It is clearly explained in section 2 (z) that works produced by two or more writers in which one composer's contribution is different from another composer.
The copyright protection term for music works
The copyright protection term for music works is published within the author's lifetime until the sixty years from the beginning of the calendar year to the next year in which the composer dies.
In the case of joint musical Work, the term will be counted immediately after the author's death, who dies at the end.
Copyright for music and composition recordings can only be made easily by providing original music work. It must also be reduced so that it can be printed, compressed for writing, and produced graphically.
Copyright for a music work means that copyright laws seek presentation consistency on each aspect, such as presenting the tone, period, time, and tone in tangible form; From the artist's point of view.
Until the Work is published once, copyright law does not apply to a piece of music. However, copyright law for an unpublished work is a condition that the owner must be a citizen of India when creating the Work.
Copyright for music recordings consists of the other two elements that are sound and lyrics. For both works, separate copyrights may survive where the exclusive owner of the copyrighted Work has sole ownership over their specific copyrighted Work.
Salient features of music work
Musical-work should be in original form, and for copyright, original Work needs to submit.
Gives full rights to copyright allocation in sound recording, licenses music work, and prohibits others from using it.
Tangibility must exist
According to the contract, if the songwriter and singer are recording, the employer will be the first owner of the copyrighted Work that authorizes the agent.
Documents required to obtain copyright license for a music work
The following documents are required to obtain a copyright for a music recording work.
If the Work given for copyright is not original, then a statement is specifically required for the copyright to proceed.
If the other person files a copyright application on behalf of the original creator, a NOC certificate signed by the original creator is required.
A copy of the Work (in published and unpublished work) with details of publication year is required
Demand draft or Indian post order of copyright processing fee
A copy of the acknowledgment slip
If the author is no more, then NOC from legal heirs is required to process the application.
If a lawyer applies, the applicants must have a power of attorney.
List of benefits of copyrighted music work
There are many listed advantages to copyrighting a music work.
Music works protect various copyrighted music components such as music composition, lyrics, sound recording on tap, etc.
Sub-rights in a sound recording can be assigned, reassigned, and licensed.
Copyright work owners are free to reproduce the Work and authorize it to be placed in any mode.
The work owner can perform the Work in public and make some modifications to work as per their wish.
The owner has the rights to bring to court someone who has used his Work without his permission
The music owner has the right to place his name on all published copies of the Work
Copyright law also prevents modification and misrepresentation of Work by another person.
Procedure for obtaining copyright for a music work
There is some procedure for protecting music work with copyright law
Applicants will come for the application along with Form XIV where the particulars and further details are included in the application
Separate applications can be made for each Work registration.
After receiving the receipt, the cooling period of 30 days is mandatory to object.
If any objections arise in the cooling-off period, the applicant must respond to all complaints. After listening to both parties and the complete satisfaction, the Registrar will issue a copyright certificate for the music work.
Why should you register with Muthirai?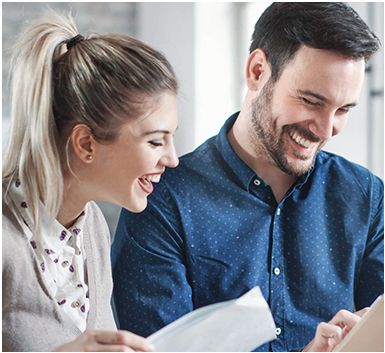 You can not avail the ISO 9001:2015 standard if you don't have a registered organization, and will not be considered eligible for international trade. In such a scenario, Muthirai comes to your aid. Our Chennai based organization has years of experience and an impeccable success rate. Hence, we can help you to get ISO standards and will perform all the necessary work to make your company credible.
Frequently Asked Questions
Copyright for music and composition recordings can only be made easily by providing original music work. It must also be reduced so that it can be printed, compressed for writing, and produced graphically.
---
Lorem Ipsum is simply dummy text of the printing and typesetting industry. Lorem Ipsum has been the industry's standard dummy text ever since the 1500s, when an unknown printer took a galley of type and scrambled it to make a type specimen book. It has survived not only five centuries
---
Lorem Ipsum is simply dummy text of the printing and typesetting industry. Lorem Ipsum has been the industry's standard dummy text ever since the 1500s, when an unknown printer took a galley of type and scrambled it to make a type specimen book. It has survived not only five centuries
---
Lorem Ipsum is simply dummy text of the printing and typesetting industry. Lorem Ipsum has been the industry's standard dummy text ever since the 1500s, when an unknown printer took a galley of type and scrambled it to make a type specimen book. It has survived not only five centuries
---
Lorem Ipsum is simply dummy text of the printing and typesetting industry. Lorem Ipsum has been the industry's standard dummy text ever since the 1500s, when an unknown printer took a galley of type and scrambled it to make a type specimen book. It has survived not only five centuries
---
Lorem Ipsum is simply dummy text of the printing and typesetting industry. Lorem Ipsum has been the industry's standard dummy text ever since the 1500s, when an unknown printer took a galley of type and scrambled it to make a type specimen book. It has survived not only five centuries
---
Lorem Ipsum is simply dummy text of the printing and typesetting industry. Lorem Ipsum has been the industry's standard dummy text ever since the 1500s, when an unknown printer took a galley of type and scrambled it to make a type specimen book. It has survived not only five centuries