Artistic Work
Copyright is a legal right used to protect one's original Work and is an artistic category. Most people understand that only painting work comes under artistic creation, but all those works resulting from creative quality are covered under artistic Work, such as painting, drawing, sculpture, etc. One thing one should understand that copyright is the right used to protect the original Work.
Let's understand the situation that holds a company's file to save a logo and any animal or bird printed. So the question is whether particular birds or animals may qualify as an artistic work, Or copyright protection will be refused to give such protection that birds or animals are nature's creativity and any one party may have a particular right. So the answer "yes" can be rejected by the protection agency.
The creation of nature can be defined in many myriad forms, such as the artist's creativity. Applying his skills and judgment will be considered unique works qualified to protect his job with copyright law.
The artistic work definition falls under Section 2 of the Copyright Act in a reasonably comprehensive and descriptive manner. It is clearly stated in section 2 that artistic Work includes graphics, cartoons, photography, charts, buildings, sculptural maps, maps, lithographs, and many more.
Artistic Work Definition:
Artistic works designate any original painting, drawing that includes diagrams, maps, charts, any design, any building model, etc., as per section 2 (b). The Work will be located in India as per Section 13 (2) in terms of architecture and yield. You have also seen section 13 (5), which specifies that copyright will only be in creative Work and design and will not extend to the creation process.
Let us understand copyright for artistic works:
Copyright for artistic Work covers protection for all original artworks. Copyright law protects Artwork, and it prohibits making copies of Artwork without permission under the Copyright Act.
So, now we understand what comes under artistic Work:
painting work
sculpture
Any drawing work
photography work
Architectural Work
Any other work related to craftsmanship
Copyright for artistic works protects their creation, including crafting, woodwork, jewelry making, designing works, etc. Once the author has copyrighted his Work, he can make changes to the art, reproduce and alter it when needed.
The main component of artistic Work:
Some components are required to copyright artistic works, and copyright infringement is also avoided when creating artworks.
Copyright registration required:
The artistic Work must be original and able to heal in a tangible form.
The job description must be secure:
Author-related Work:
Book, article, song, photograph, motion picture, etc.
Protection period:
Another seventy years apart from the life of the author
Enjoy other privileges of owner rights:
The owner has the right to reproduce his Work, assign ownership to another to use his Work, distribute it to the public domain, and more.
Job replication:
Owners can repeat their Work at any time without fear of copyright infringement.
Who can get copyright:
Artists, writers, architects, and other creative professionals can obtain a copyright for their original Work.
Types of Work under copyright law:
The following types of artistic works are entitled to copyright law protection
Artistic creation on T-shirts and dresses
Artistic Work on stickers
Picture
Cartoon
Original poster and other printed material
Required documents required for copyright artistic work:
Some documents are necessary to protect your Work under copyright law
Complete details of the applicants
Complete details of the Work along with the Work to be published first.
Three copies of the Original Work and two copies of the copy
Complete details about the subject and language of Work
Authorization certificate to work if the Work is not related to the applicants
If the applicant is separate from the author, and the publisher and the applicant are different, then the NOC is required from the owner.
Indian Postal Order of demand draft or related charges
If a product is being worked on, the NOC requires a Trademark Office.
If the application is filed through a lawyer, a power of attorney signed is required.
Why should you register with Muthirai?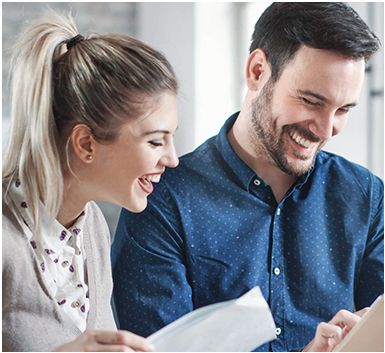 You can not avail the ISO 9001:2015 standard if you don't have a registered organization, and will not be considered eligible for international trade. In such a scenario, Muthirai comes to your aid. Our Chennai based organization has years of experience and an impeccable success rate. Hence, we can help you to get ISO standards and will perform all the necessary work to make your company credible.
Frequently Asked Questions