All you need to know about Trademark Renewal
If you are a startup and wish to initiate your company, then it will be best to know about the Trademark policy beforehand. It will help to denote you as the sole owner of your company and will make your organization exclusive. Other than that, it has also become mandatory to apply for Trademark registration, else, you may get entangled in the cobweb of an everlasting lawsuit. Before getting to know about the intricate details and why Muthirai can be your best option, let's start with the basics. To learn about trademark, its renewal process, go through the following sections -
What is a trademark?
A Trademark is a kind of property, which consists of any design, expression, or sign/ symbol. Such signs will help to identify products or services of a particular source from any other. Other than that, the Trademark owner can be an individual, an organization, or a legal entity.
Why do we require to renew trademark registration?
The most important reason to renew this license is that the registration awards the trademark holder with various rights. Other than that, as an entrepreneur, you don't need to worry about infringement, with an updated license. Lastly, a benefit that you should be aware of is that it allows you to transfer the trademark, at the time of crafting a will of your fortune.
How many years valid for a registered trademark?
Once you get registered by ISO 9001, it means that you pass a physical ISO 9001:2015 certification audit by a specific registrar and eligible to participate in different activities of international trade and commerce.
What is the Trademark renewal process?
The process of Trademark renewal is straightforward. Although to make the entire work effortless, there are a few things that you should know beforehand. To learn more read through the following passage -
The Trademark renewal form is called TM-R.
You can renew your registration as it is, or you can make alterations if required.
It doesn't necessarily have to be filled by the holder. One can get assistance from an agency in this niche. It is better to consult with an agent for trademark renewal, as it takes the burden off your shoulder, and makes the process smooth.
After submission of the form, it will be published in the official gazette, the Trademark Journal. After the renewal is done, the holder of this specific registration becomes legally safeguarded in their field. After 10 years, you need to renew it, or you can ask an authorized agent to do it on your behalf.
Now comes the part of the cost. Trademark renewal varies between online and offline mode. The price difference is minimal. If you apply for it online, it will only cost you 9000/-, whereas, if you do it in person, it'll take up to 10000/-
Lastly, you need to furnish a few documents to renew your trademark registration. The required documents are as follows -

A copy of the registration certificate
Copy of form TM-A
Your address proof
Power of attorney if the applicant is an authorized representative
Note: - Form TM-A is the set of papers, which is used for the original application for registering the trademark
How can Muthirai assist with Trademark Renewal?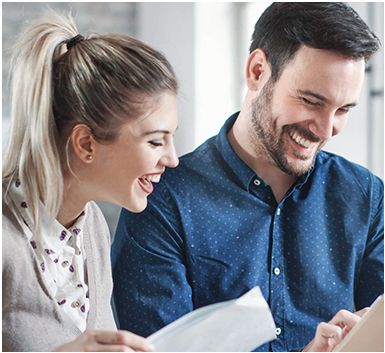 Appointing an authorized agent or agency will make your process of availing a trademark registration and its renewal smooth. Now the question arises why you should choose Muthirai? In short, it is your one-stop for getting every trademark-related help. Other than that, our organization is known for providing its clients with simple IPR solutions. As an entrepreneur, you also need to make your company's name & logo, exclusive. Muthirai has specialized in trademark registration. If you opt for Muthirai, you can avail of the following services -
Trademark registration
Trademark renewal
To-the point explanation of the process along with the cost you require to pay in every step
Patent registration
Copyright services
Trademark litigation
Design registration
Frequently Asked Questions
There are a few frequently asked questions regarding the trademark and its renewal. If you also have similar questions fidgeting in your mind, you can go through them and clear your doubts. The top FAQs are as follows -
The primary purpose of trademark registration is to protect intellectual property and the license holder legally. Other than that, it is also used to protect the company name, logos utilized to provide goods and services.
---
Yes, the slogan also falls under trademark registration. Slogans are protected as a trademark under Section 2(M) and 2 (ZB) of the Trade Marks Act, 1999.
---
There are a few things that you require to make exclusive while running a business and owning its intellectual property. There are a few examples of necessary trademarks, such as -
Logo
Name
Figure or mascot (If you have one)
---
The three types of trademarks that can be registered are as follows -
A certification mark
A word or design mark
A distinguishing guise
---
By filling up the form TM-R, you can begin the process of trademark renewal.
---
Trademark registration is required to be renewed every 10 years. By renewing this registration, you can be awarded a few benefits and can be legally safeguarded from any infringement.
---
You are required to fill in the TM-R form and furnish a few documents with payment
---
Yes, trademarks can be renewed indefinitely. Other than that, you can also transfer it at the time of crafting the will of your business and intellectual property.
---
Yes, you can restore your trademark registration. Restoration of a trademark is allowed by the Trademark Act, 1999 under Section 25 (4). However, you should know that it can only be done within 1 year from the date of the expiration of trademark registration. Furthermore, you are required to pay fees for this process.