Know what is trademark objection and how to file a TM objection reply
If you are an entrepreneur in the making, then you should know how vital the trademark is for your organization. It is not just a process to make you distinguish from others, but it also a legal agreement that will safeguard you from unnecessary lawsuits. In simple words, the trademark is an intellectual property, comprised of different signs, symbols, designs. Such marks make an organization exclusive and identify a product or service belonging to a singular source.
As you have understood what a trademark is, it is also easily understood how much it is essential for an organization. However, have you considered that if someone restricted you from claiming your right? What if someone objected to your trademark registration? To know the nitty-gritty details of trademark objection, you can go through the following sections -
What is trademark objection?
To put it simply, trademark objection is one of the initial stages in the trademark registration process. In this part of the process, the trademark registrar may object to your application due to a few reasons. However, it would help if you understood that it is not a straightforward rebuff to your claim; however, the registrar requires legitimate reasons to accept your trademark and its registration.
Furthermore, it would be best if you knew that the registrar will provide you with the opportunity to explain how the said trademark meets all the criteria for registration and valid reasons to accept the same. This process is called a trademark objection reply. There are two significant reasons for which trademark objection can surface. The two vital reasons are as follows -
The registration contains incomplete or wrong information.
A similar trademark already exists.
Incorrect details in the trademark application form -
If you provide false information regarding the applicant name, intellectual property, or anything similar in the trademark application, then such issues will be subject to objection.
Wrong filing of a trademark form -
This section can be tricky, as the trademark registrar may raise objections if the said application form is incorrectly filled. Other than that, you need to remember that if an agency files the trademark application, then the form TM-48 must be filed and attached to the trademark application.
After knowing the two main reasons for which your application can face objection, comes to know the grounds of the same. If you go through the sections down below, you'll understand that trademark registration can attract complaints on more than one ground. Following are a few of the grounds on which a trademark registrar can object to your registration -
Lack of individuality - If the mark you utilize on your trademark lacks uniqueness or individuality and creates a dilemma, it will face objection. Other than that, with such marks, consumers will be perplexed in identifying goods or services; therefore, you will not get protection under the trademark.
Deceptive marks - A vital ground for which your trademark application can be objected, if it is found spur confusion among consumers, or misleads them with a similar mark. Such issues can arise in areas, such as a product's real source or description between its related goods or services, the usage of the commodity, features, and quality.
The existence of another identical trademark - It would be best if you were cautious about the marks you use in your trademark registration. Why? Because if it is identical to an already existing one, then it will attract objection. If you go through the numerous trademark protection lessons, you'll come to know about the brands, which may be using a similar mark.
Offensive words as a part of a trademark - It is needless to say abusing a person, organization, religion, race, is punishable. Likewise, if you use offensive words or images as part of the trademark, then you'll face objection.
Providing fake specifications of goods or services - Lastly, filing up your trademark registration form with false information or specification will raise objections.
As we are discussing the grounds of trademark registration objection, then we can divide such refusals into two parts, such as -
Absolute grounds of refusal - By absolute grounds, we mean that the marks are devoid of any uniqueness.
Relative grounds of refusal – By relative grounds of denial, we convey that a particular trademark is somehow connected with a previous trademark and its related rights.
How to reply to the examination report?
As an entrepreneur, you are required to know about the intricate details of the trademark and the reasons for which it can attract objection. Likewise, it will be best if you knew or employed an agency to provide the registrar with a reply to the examination report. Now the question arises how one can do it?
It is very simple, yet you need to be very precise about the way you present it. After receiving the said report, you are subjected to provide the registrar with enough legitimate reasons indicating that your trademark meets every criterion. Such confrontation can be difficult; hence, it is advised to consult with experts like Muthirai
Why should you register with Muthirai?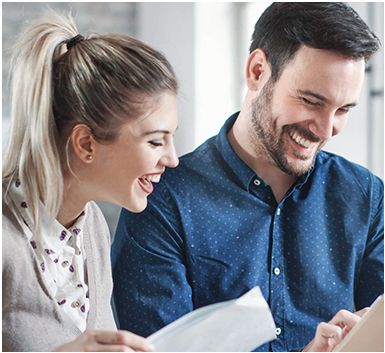 Muthirai has over 17 years of experience in this niche. We are the Chennai based agency is impeccable in its field; therefore, it has recognition outside our country. However, one thing that should be remembered that you should provide the reply within 30 days, hence, you shouldn't wait, and consult with the experts of Muthirai at your earliest convenience.
In the end, it can only be said that trademark registration is not a complicated process. However, it is advised to be mindful of the marks you choose. Further, if you face any issues in this regard, we are here to help. Consult with experts, to avoid any further complications.