Importance of Patent Registration
Patent registration is an exclusive right to protect the new invention of a Patentee. This is given by the government(Patent office). According to patent law, an invention can be patented under three requirements.
Novelty
Inventive step
Industrial Application
Inventors will get a patent for new products or processes. This patented invention will be useful for common people. Using Patent registration, inventors can sell or import the product or product-related information. The registered patent is authorized only by the registered user. Once the patent is registered, It will be valid for 20 years.
Document requirement for patent registration While filing the Patent Application, the applicant can file provisional or complete specifications. Below are the main documents required for Patent Registration.
Patent application in Form-1
Inventors only have the right to apply for a patent. The proof can be an endorsement at the end of the application.
Complete specification or Provisional specification.
Complete specification in Form 2 within 1 year from the specification filing.
The statement and undertaking under section 8 in Form-3, if necessary.
Declaration as to inventorship in Form for application with complete specification.
Submit the power of attorney(Form-26) if the application is being registered by a Patent agent.
Priority documentsṣ must be filled in the below cases.
Convention Application (under Paris Convention).
PCT National Phase Application wherein requirements of Rule 17.1 have not been completed.
If the application is regarding a biological material, then the applicant should submit the permission from the National Biodiversity Authority.
All the patent applications should bear the signature of the applicant or authorized person or patent attorney along with their name and date.
Why should you register your food business with Muthirai?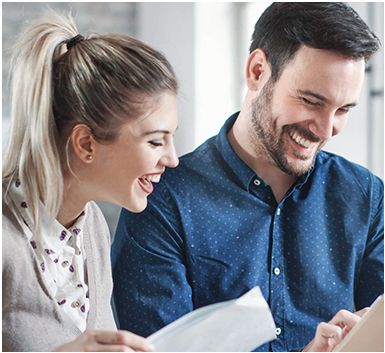 To build your company without any hassle, you also need to focus on various aspects, such as a logo, trademark, etc. For such cases, you can avail of help from us, as we are one of the most reliable agencies out there. The Muthirai organization not only has a high success rate domestically but has also helped various organizations abroad. We have over 20 years of experience and have completed around 5000 projects. Hence, you can be assured of our authenticity. By opting for Muthirai you'll not only avail of a simple Patent Registration Process but will also get legal solutions from us.
Frequently Asked Questions
A patent gives exclusive rights to the inventor. An Unauthorized person couldn't sell the patent product. To increase the revenue of the business, the company can patent the product and sell it. Patents are extremely valuable for small businesses to expand their market share.
---
The patent is an exclusive right given by the government(patent office) to the inventor for his/her invention for some time.
---
An invention should be useful to society. If the invention is harmful to society, a patent will be provided. The invention should be unique and should not patent elsewhere in the world.
---